Authenticated by certified gemologist to make sure only verified gems reaches you

Every piece of gems are finely crafted,smoothly polished and expertly finished in Jaipur,India

We make sure Natural-mined, untreated and unaltered reaches to you in earthy state as it is true to nature for best results

Material Top graded finest beads for best results to wearer

Material Top graded finest beads for best results to wearer

Material Top graded finest beads for best results to wearer

Material Top graded finest beads for best results to wearer

ALL AUTHENTICATED PRODUCTS
100% Natural, Lab Tested, Handcrafted in India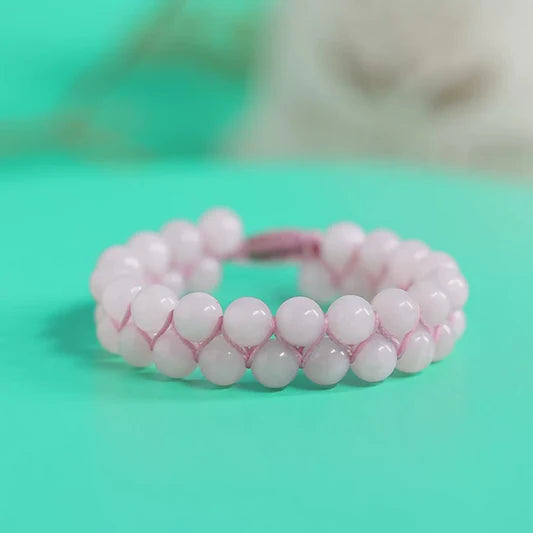 FEEL THE POWER
Natural crystal POWER is an extraordinary phenomenon that holds a mystifying allure for many who seek to harness its potential. These enchanting formations, created over thousands of years within the depths of the Earth's crust, possess an innate energy that resonates with our very being. Natural crystals are revered for their unique ability to amplify and transmit vibrations, making them a powerful tool in rituals and spiritual practices. Each crystal harbors distinctive properties, imbued by the elements and minerals present during its formation, giving rise to a diverse array of colors, shapes, and patterns. From the ethereal clarity of quartz to the vibrant hues of amethyst or citrine, these mesmerizing gems hold secrets waiting to be unlocked by those who dare delve into their mystical realm. Whether it be promoting emotional well-being or enhancing cognitive abilities, natural crystals have been sought after throughout history as conduits for healing and transformation. Their resplendent beauty is a constant reminder of nature's enduring power and an inexhaustible source of inspiration for those seeking harmony between mind, body, and spirit.
SHOP NOW
Choosing a selection results in a full page refresh.
Opens in a new window.